Here at REAL. Leadership we know that diversity in leadership ensures greater depth and variety of experience and perspective. This means that the leadership team has a greater ability to relate to employees, clients and prospective clients, introducing new ideas and challenging established ways of thinking. 

Scroll down to read some stories from inspirational people in our network, and please get in touch if you'd like to share some of your leadership tips!
1. REAL. Leadership Challenge and Solution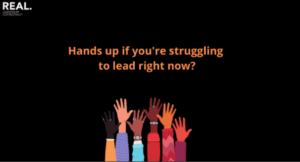 If you're feeling lonely as a leader right now, you're not the only one…
The last few months have been brutal, we're all feeling exhausted and more burned out than ever. Let's just get through the next few months to the New Year and hope things improve in 2022 – sound familiar?
We share our ideas on how to deal with exhaustion/burnout for you and your teams and how to maintain a positive mindset as we head into 2022.
2. REAL. Inspiring Leaders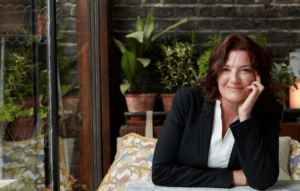 We're delighted this month to have some learnings from an inspirational leader in our network. Jennifer Young is the founder and driving force behind "Beauty Despite Cancer", combining her scientific background with her passion for natural skincare and wellbeing to create a unique line of products aimed at anyone with, or recovering from cancer. As you'll read in the blog Jennifer epitomises a REAL leader, totally authentic and always empathetic, proving that leadership is NOT only about what you do or say, it's much more about how you make people feel…
Read more about Jennifer's leadership style and what has helped her appreciate the value of her own words and experience.
3. REAL. Leadership Tips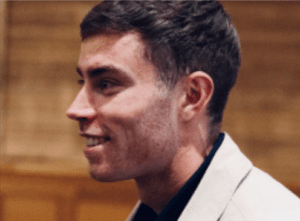 We had the pleasure this month to talk to one of Steve's inspiring friends Chris Nutman, he is the founder and CEO of Global Teacher, a charity committed to making digital education accessible anywhere, offline and off-grid. With the fantastic mission of teaching one million marginalised students by 2025".
Find out more about Chris, his background in design engineering, his ambition and how he has been learning about leadership since launching the charity.
"In 2019 I left employment to chase a dream; a one that was exciting, outlandish and bold! A dream that came to me and changed all possibilities, looking forward. This was the idea that I had been searching for all of my life. Since then, it has been a whirlwind of excitement, passion, doubt and exhaustion. The pandemic left myself and I'd imagine a lot of other entrepreneurs feeling isolated, uninspired and a little lost. However, with unrelenting faith and moments of clarity I found my way. I realised at this 2 year point in the journey the magnitude of the challenge I'd undertaken and was forced to muster up the courage I knew resided within me.
Facing challenges such as 'imposter' and 'shiny object syndrome', I managed to make it through a period of confusion, only to look back and realise time-and-time again, that these tests are always for our highest good. I learned that in order to be successful or move in the direction of our dreams we must undo all of the conditioning and therefore resistance we face to move past the mental and emotional blocks; beyond the blocks are all of the manifestations waiting. With this knowledge, that the process is really an inside job and success is a by-product of my inner growth, I am left with no other option than to – press on, in spite of fear, in spite of doubt and continually ask what is on the other side?"
Find out more about Global Teacher's launch of the world's first educational, 3D printed, solar-powered projector to teach one million marginalised students, offline and off-grid!
4. REAL. Life
The REAL. Leadership team were lucky enough to hear Indra Nooyi speak in London at a recent London Business Forum event. As passionate supporters of her approach to life that is full of candour and good humour, we all loved reading her book. This excellent book brings her story to life, from her early years in India, surrounded by love and high expectations, to her determined efforts to succeed in the corporate world, all the while questioning the trade-offs she had to make. She reveals just how our society continues to sacrifice talent instead of changing how we organise work to maximise everyone's potential to live full and productive lives. This is a must read for anyone looking to lead with empathy and compassion – add it to your Christmas List today!
"When you talk you are repeating what you already know; but when you listen you may well learn something new"
Dalai Lama
Have you got some great leadership tips to share with our community? Please email getreal@realleadership.consulting and we'll include them in future editions.
#leadershipskills #lessonsinleadership #leaderchat #leaders #leadershipdevelopment #leadership