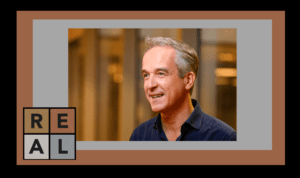 As a business we are always looking for new ways to innovate and adapt and we wanted this to be reflected in the newsletter for the REAL. Leadership community.
We have been listening to your suggestions, looking at what works, what doesn't, what you're reading and sharing (and what you're not) and made some changes.
In this month's edition we're excited to have a contribution from Nicola Grant, the inspirational founder behind She2 Leadership, the female leadership network. Nicola talks about the challenges women face returning to work after the pandemic and has some amazing tips for leaders to help overcome them.
I talk about how you can turn the great resignation into the great attraction
given we're approaching the winter months when lots of employees start thinking about a career change.
Finally we have some great links to useful content, from a Harvard Business Review looking at 7 common leadership tensions, a link to an innovative campaign from Gusto Snacks and finally the results of a survey looking at the impact of the 4-day working week which I know is challenging many
of you right now.
Read on and let us know what you think….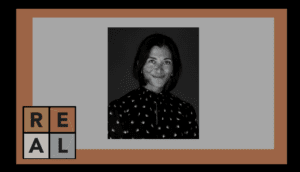 Friend of REAL. Leadership Nicola Grant, Founder and CEO of SHe2 Leadership, discusses the challenges that women face when returning to the office. Now that the summer holidays are over for most and the change to COVID restrictions, many people are working in an office, at least part time. What challenges does this present and how can these be overcome with positive and authentic leadership?  Find out more in the full article on the REAL. Leadership website.

Now that Summer is over it's a chance to collect our thoughts as leaders, think about the next few months and some of the challenges ahead.
It's actually only just over 3 months before people return to work in January 2023, which is traditionally the time when they start looking for a new job, so there will be even more pressure on leaders of all types of organisations to prove why their employees should stay.
This latest blog post shares some top tips on what you should be thinking about aside from pay and benefits.

Are you brave enough to do something different? Don't miss this LinkedIn post from Claudio Owusu Co-Founder of Gusto Snacks on why sometimes you just have to be honest! 
Is it time to consider what type of leader you are? This article from Harvard Business Review looks at  how in decades past, executives were usually taught to practice command-and-control leadership. Find out more about the seven tensions that leaders need to manage as they choose how to behave in different contexts.
Have you ever thought about implementing a four day week?  With a UK based trial currently in progress, the businesses involved are sharing their insights. You might be surprised!
If you're worrying about answering any of these questions, why not get in contact with my team at getreal@realleadership.consulting, and they will arrange a free 20 minute (no obligation) discovery session with me.
#leadershipskills #lessonsinleadership #leaderchat #leaders #leadershipdevelopment #leadership